It was another sunny San Diego day at PB Foreign and Domestic Car Repair in Pacific Beach when a 2009 Toyota Avalon rolled into our workshop. The owner reported significant shaking and difficulty in steering — common symptoms that can transform a smooth drive into a nerve-wracking experience.
Symptom: The 2009 Toyota Avalon exhibited significant shaking and steering difficulty.
Problem: The diagnosis revealed damaged control arms affecting the vehicle's stability.
Solution: Replacement of the control arms was performed to resolve the steering and shaking issues.
Upon the Avalon's arrival, our team, led by our ASE certified mechanic Jason, immediately noticed the issues. Shaking combined with steering difficulty is not just uncomfortable but potentially unsafe. Addressing such concerns swiftly and effectively is our top priority.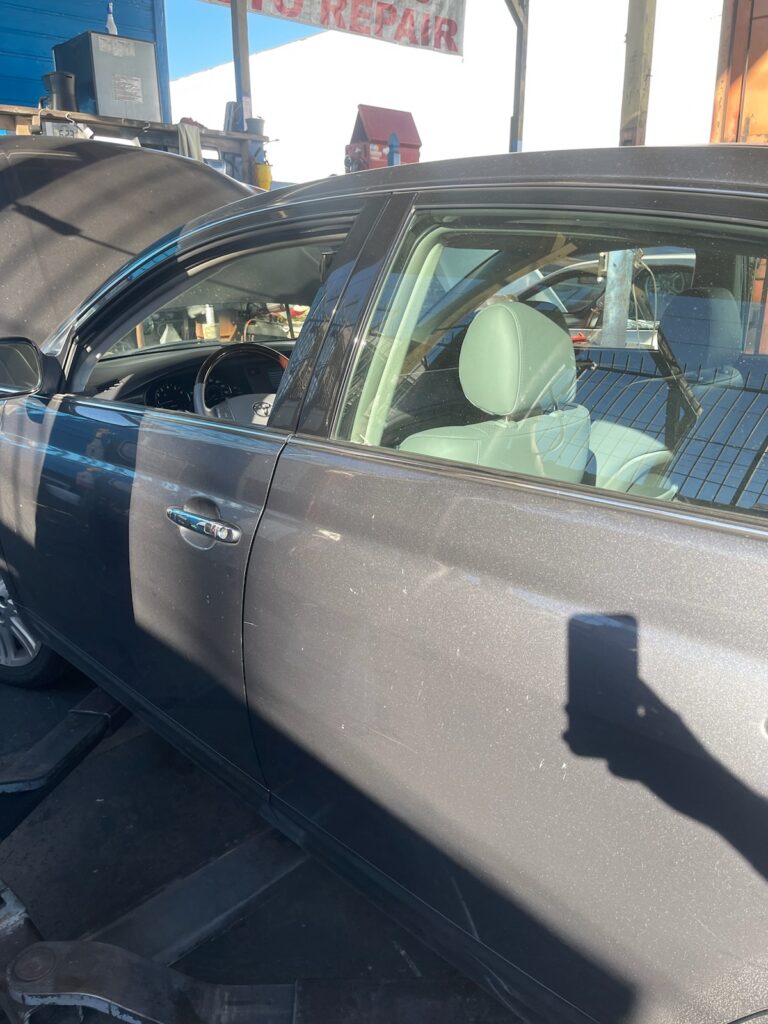 With his extensive experience, Jason embarked on a thorough examination of the Avalon. He focused on the vehicle's suspension and steering components, suspecting a major issue there. His diagnosis revealed the root cause: damaged control arms. These crucial components ensure the vehicle's alignment and stability, and their failure was leading to the owner's concerns.
The repair plan was straightforward yet crucial: replace the damaged control arms. Jason, with his deep understanding of vehicle mechanics, skillfully managed the replacement process. Precision and accuracy were key here, ensuring that the new parts restored the car's smooth operation.
After the new control arms were installed, the Avalon underwent rigorous testing. We needed to be certain that the issues were completely resolved. The result was a smooth, stable ride, free from the previous shaking and steering difficulties. A final inspection confirmed the car was not only safe but restored to its optimal driving condition.
This Toyota Avalon's journey from shaking and hard steering to smooth operation is a reflection of our commitment at PB Foreign and Domestic Car Repair. We blend technical expertise with dedicated customer service, ensuring every vehicle we work on meets the highest standards of safety and performance.
Experiencing similar issues with your vehicle or have other automotive needs? We encourage you to reach out. Our team is here to ensure your vehicle remains a reliable and safe companion on your journeys.
Contact us online to schedule an appointment or call us at (858) 270-1142. Safe driving, everyone!