The clutch is a crucial component in manual transmission vehicles, serving as the bridge between the engine and transmission. When it functions properly, shifting gears is a smooth, seamless experience. However, like any mechanical part, the clutch can wear out or break down over time. We specialize in diagnosing and fixing minor clutch problems to get you back on the road safely.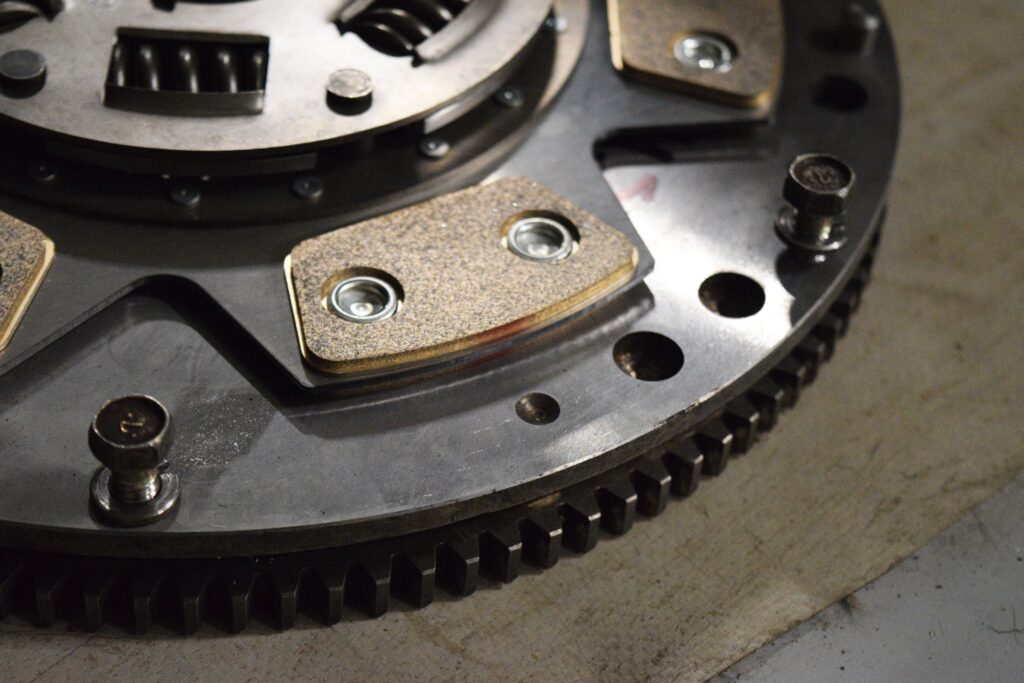 When to Consider Clutch Repair
Is your car's clutch slipping, sticking, or making unusual noises? These are common signs of clutch issues that should be promptly addressed. Our expert Car Care technicians are here to assess and repair any clutch-related concerns you may have.
Common Clutch Problems
Slipping Clutch: You may notice that the engine revs high but the car doesn't accelerate proportionally.
Stiff Clutch Pedal: A clutch pedal that's hard to press can signal a problem in the hydraulic system.
Noisy Clutch: Strange noises when the clutch is engaged or disengaged could mean a variety of issues.
Clutch Drag: Difficulty in changing gears, usually because the clutch isn't fully disengaging.
---
Clutch Repair at P.B. Foreign and Domestic Car Repair
Our team of ASE certified professionals uses specialized equipment and their years of experience to diagnose clutch problems accurately. Based on these diagnostics, we offer transparent, no-nonsense recommendations rooted in our core value of Integrity.
What Our Clutch Repair Services Include
We offer a wide range of clutch services to restore your vehicle's optimal performance. Our services include:
Clutch Plate Replacement: Vital for smooth gear transitions.
Flywheel Resurfacing or Replacement: Ensuring proper clutch engagement.
Clutch Cable Adjustment: For optimal clutch pedal feel and function.
Hydraulic System Checks: Assessing the master and slave cylinders for leaks or wear.
Clutch Fluid Change: To keep hydraulic systems functioning at their best.
What We Don't Do
Please note that while we handle minor clutch repairs, any major clutch overhaul or replacements are generally referred to specialized mechanics or dealerships.
Choose P.B. Foreign and Domestic Car Repair for Your Clutch Repairs
A malfunctioning clutch can compromise both performance and safety. Trust in the expertise of P.B. Foreign and Domestic Car Repair to diagnose and fix any issues efficiently. For clutch inspections, replacements, or any clutch-related services, schedule an appointment or contact us online or call us directly at 1-858-270-1142.